July 1 – 5, 2013: seminar "Creative technologies in libraries"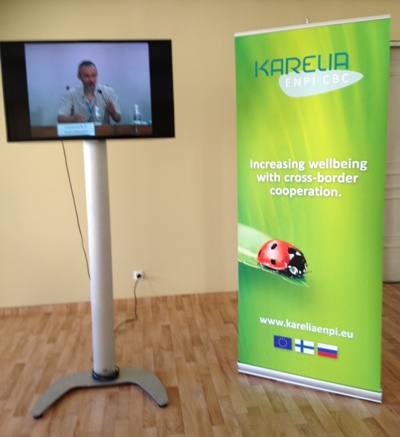 The National Library of the Republic of Karelia conducted the first seminar "Creative Technologies in Libraries" in the framework of the "Libraries Make a Difference: New Forms of Libraries Activity for Local Communities" project on July 1 – 5, 2013.
Library specialists from the municipal libraries in Kondopoga, Sortavala, Kostomuksha and Petrozavodsk as well as library experts from Moscow and Helsinki participated in the seminar.
Participants in the seminar discussed perspectives of establishment of specialized centers in Kondopoga, Sortavala, Kostomuksha, Petrozavodsk, Joensuu and Kajaani. The activity of these centers is aimed at satisfying of information and cultural needs of people of local communities. The centers will provide new multimedia and interactive services, new educational resources, new forms of intellectual leisure, etc.
Different forms of work have been used during the seminar: video-reports, lectures on-line, discussion, team work. Topics of the seminar were: "Libraries activity and restricted book space", "Creative industries in libraries", "Library is a center for knowledge management", "Libraries and social media", etc. Participants got acquainted with experience of the Finnish libraries and the most interesting projects and services of other libraries worldwide.
One day of the seminar was devoted to development of new models of information and cultural centers for specific territories considering recommendations from the trainers and experts. New developed projects of information and cultural centers in Kondopoga, Sortavala and Kostomuksha became the results of the seminar.