Mission of our website
Mission of the National Library
New and spacious spaces of the National Library of Karelia
The National Library of the Republic of Karelia is a place for reading, communication, creativity and new ideas. The National Library is an institution which fulfils different functions in the field of information activity, preservation of traditions, education and intellectual leisure. We aim at becoming an open social center for the local community.
Latest news
Cultural meetings at the National Library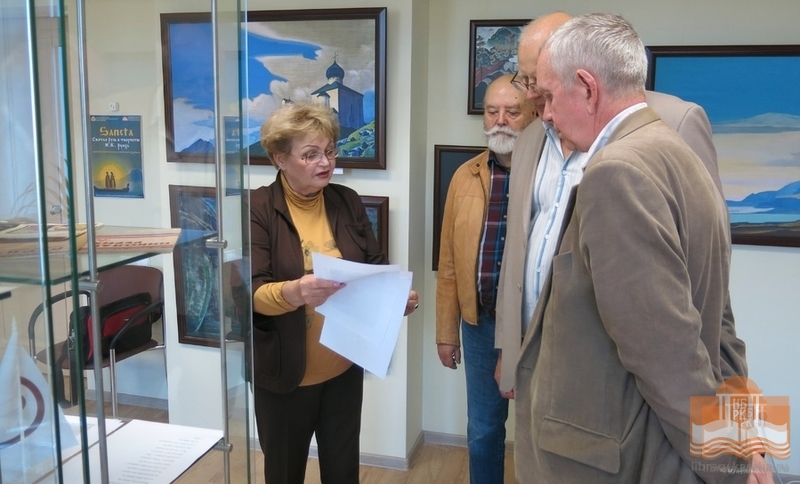 August 14, 2019: Kari Synberg, the Chairman of the Finnish Geographical Society, the Head of the National Delphic Council of Finland, Doctor of Philosophy, Consul, Rostislav Dusaev, Professor of Petrozavodsk State University, Doctor of Law, and Anatoly Gusarov, representative of the National Delphic Council in Karelia, the Head of the Sortavala Fraternity, visited the National Library of Karelia.
Local history program "Petroquest"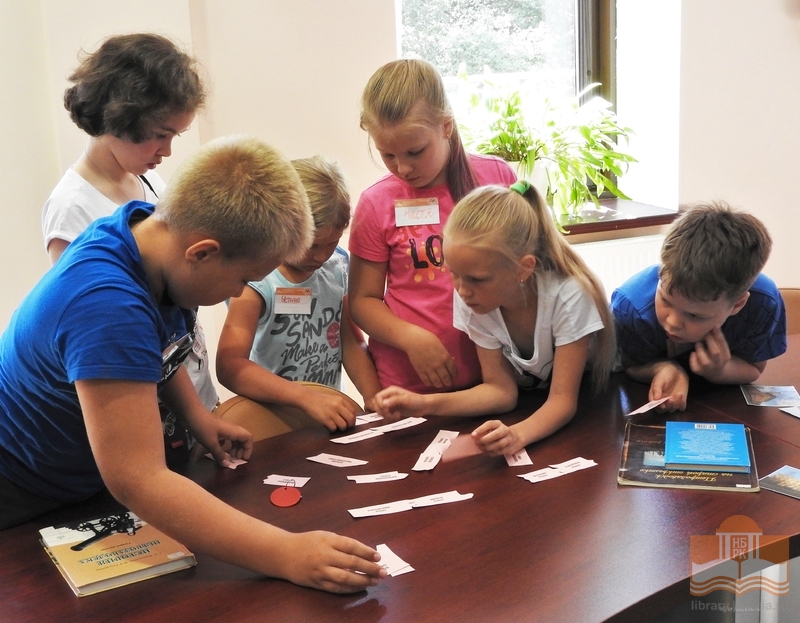 July 3, 2019: In the framework of the project Summer with the National Library, the exciting local history program Petroquest was held. Young readers of the library felt like real time travelers. Making difficult tasks, they, together with the virtual hero - schoolboy Vasya, visited Petrozavodsk of different eras. The children found themselves in the ancient village of Solomennoye, in the place of which the eponymous city district appeared, became witnesses of the construction of the Petrovsky plant, met Saint Thaddeus, the commander Alexander Suvorov, the plant director Charles Gascoigne and other famous historical persons.
The National Library of Karelia took part in the celebration of the City Day!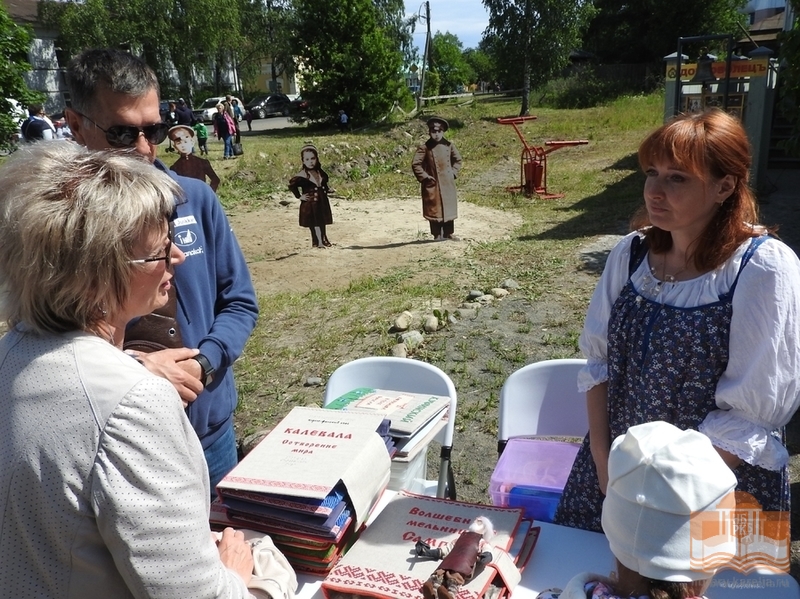 June 29, 2019: In the framework of the City Day, the National Library of Karelia took part in a traditional festival Illusions of the Old Town, which was held in the historic district. Once a year, residents and visitors of our town are transferred to 100 years in the past, where scenes of the life of a provincial city are recreated before their eyes. This time, the theme of the historical reenactment was Petrozavodsk Crafts. The Opening of the City Theater.
» All news