News
17/10/2017. The readers of the National Library of Karelia celebrated its' birthday in new and spacious spaces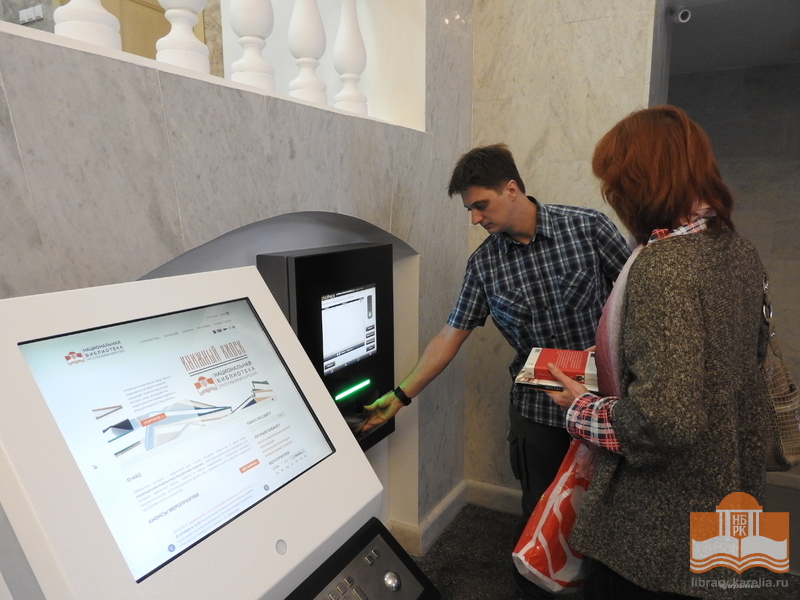 October 15, 2017:
For the first time since the reconstruction, the renovated library has opened its doors to readers and guests.
Already in the hall with the help of the library staff, our visitors got acquainted with modern technologies of lending and returning books through automates, made out new readers' tickets and admired cozy reading rooms and library interiors that had returned to their original appearance.
A high dome of the rotunda, intricate capitals of columns, stucco moldings on the ceilings - all the architectural features of the building have been restored and refurbished.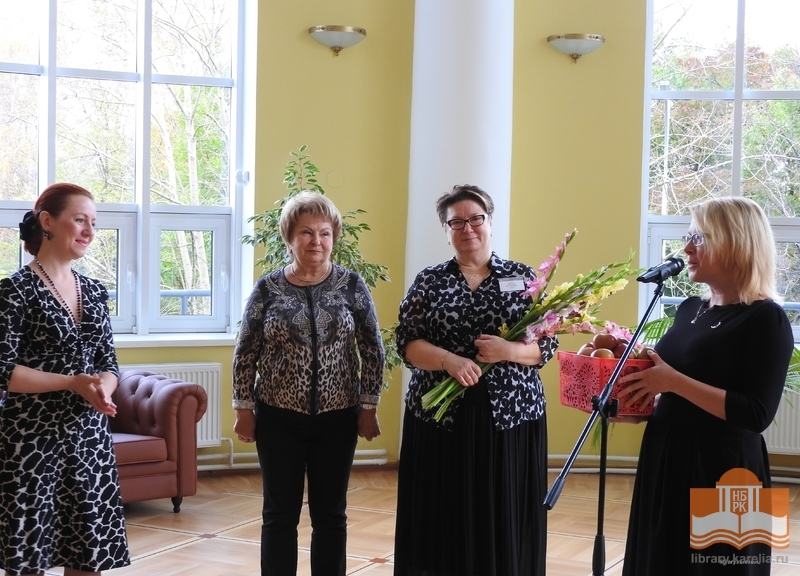 On the birthday the first guests and readers of the updated library were Valentina Pivnenko, the Deputy of the State Duma of the Russian Federation, the Chairman of the Board of Trustees of the National Library, and Anna Tomchik, the Deputy Minister of Culture of the Republic of Karelia. Marina Nikishina, the Head of the library, noted that the reconstruction was not easy and the help and support of Valentina Pivnenko as the Deputy of the State Duma has been always important for the library. Many warm words and congratulations were said by our guests. Marina Nikishina, as expected on the birthday, invited all guests to taste the birthday cake.
In the afternoon, the personal exhibition of Nikolai Palosyolov Impressio was opened for the readers in the exhibition hall. Visitors appreciated works by the young artist, noted that each of his works is a mood, expressed in color and broad expressive strokes.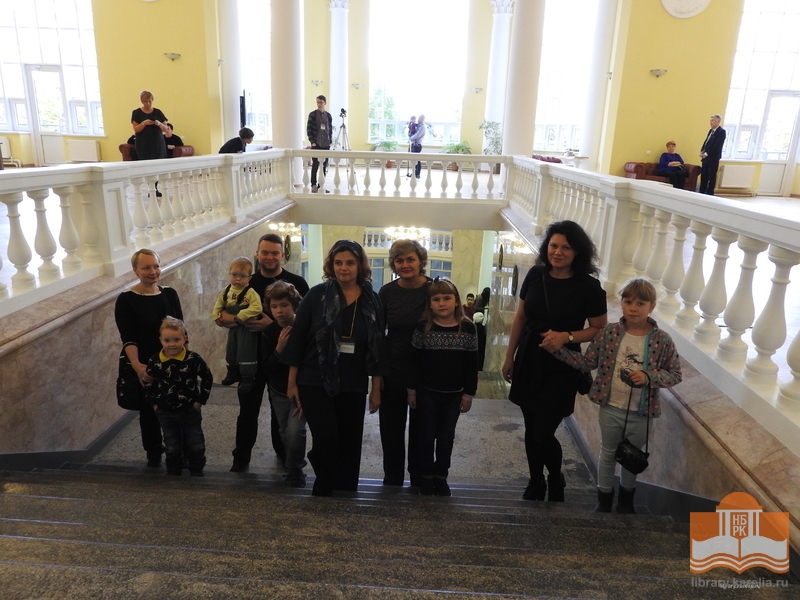 On this day big and small readers became participants of the first excursion. In this journey they were accompanied by books, librarians and a modern books moving system of the library, which aroused great interest among all. Visitors learned where to get notes, books on medicine, local history publications and where the Circulation Department is.
The reading room and its' new sofas have amazed with comfort, the periodical hall – with severity, and the new Circulation Department – with its' size. The Circulation Department is traditionally located on the first floor of the historic building, and the second floor of the Circulation Department was reserved for teenagers and youth.
Immediately after the excursion, the small readers became viewers of a creative program Through the Pages of the Magazine "Vesyolye Kartinki" (Eng. Funny Pictures). Young readers learned about the creators, artists, authors and of course the characters of the magazine. Funny characters Karandash, Samodelkin, Gurvinek and Neznayka were beloved by parents of modern children, but are these characters known to the today's children? For many of them it has already become a history, which turns present when somebody orders a set of old magazines in the book storage of the National Library of Karelia.
On the same day, the club An Old Disc collected lovers of Soviet songs. The songs sounded during the music program were dedicated to the Civil and the Great Patriotic War, the first flight into the space and the 1980 Olympics.